Our Suppliers
OXFORD FARMHOUSE CIDER AND APPLE JUICE
We make craft cider and apple juice using apples donated from the gardens of Oxfordshire and Buckinghamshire - apples that would usually go to waste, either falling from the trees to make
a mess in the garden or left to rot. We hate waste & it seems many others do too!
We have set up a carbon offset program to plant apple trees, which are very effective at absorbing
CO2. 
Please see oxfordfarmhouse.org for any allergen and product information.
SHOTOVER BREWERY

We are a craft brewery located just outside of the city of Oxford, England dedicated to producing high
quality cask and bottled beers.
What's in a beer? We combine traditional British brewing methods and ingredients with some striking
combinations of English and new world hops to produce beers with a distinctive full flavour and
complexity.
See shotoverbrewing.com for allergen and product information
TAME & WILD
Drinks was the inspiration of English fruit farmer (and beekeeper), Annabel Makin Jones. Her accumulated knowledge and passion for the best of British has resulted in a range of drinks unlike anything you've tasted before.
See tameandwilddrinks.co.uk for allergen and product information.
BELVOIR DRINKS
We make naturally delicious Cordials, Pressés and Fruit Crushes at our home in the gorgeous Lincolnshire countryside.
Mary Manners, the wife of our founder Lord John Manners, started making cordials in her kitchen in the Seventies by infusing the elderflowers and pressing the fruit grown on the farm. Since then, Belvoir has carried on the same infusing, pressing and cooking of fresh flowers, fruits and spices, which are then blended with local spring water to make our delicious drinks. We never compromise on quality and choose only the best ingredients. Everything that goes into our drinks is real and natural with nothing artificial at all.
BELVOIR DRINKS SUPPORT British Beekeeper's Association, Butterfly Conservation, St Tiggywinkles Wildlife Hospital along with several children's and other charities
See belvoirfruitfarms.co.uk for allergen and product information.
FENTIMAN'S
Started in 1905 by brewing ginger beer, which they still make to this day, the range has been expanded to include some beautiful soft drinks and mixers which include Rose lemonade, Sparkling Elderflower, Pink ginger, Sparkling raspberry and many more.
See fentimans.com/drinks/soft-drinks for all allergen and product information 
BOTTLEGREEN
Founded by husband and wife, Kit & Shireen, in 1989. bottlegreen celebrates over 30 successful years in market.
Inspired by their background in wine making and with a desire to create something out of the ordinary, the couple began experimenting with an abundance of local elderflowers growing right on their doorstep.
Using a unique cold filtration process, traditionally used for wine making, our Hand-Picked Elderflower cordial was created and… the rest was history!
Our Mill is still based in the heart of the Cotswolds, where it all began. We draw spring water from our very own spring at the bottlegreen factory.
See bottlegreendrinks.com for allergen and product information.
JUST BISCUITS
We source all of our ingredients from carefully selected partners who produce in the Oxfordshire & Buckinghamshire area. And we don't put additional salt in our products, which is better for you. Our partners are just as fanatical as we are about good quality produce. We work with them to ensure a fabulous biscuit. From our butter, which is churned in Deddington, to our chillis which are grown in Aylesbury. 
See justbiscuits.co.uk for all allergen and product information.
PETER'S YARD
Inspired by Peter, his lovely home and his yard with a wooden gate on the edge of the beautiful Swedish countryside.
The range is now made in his artisan bakery in the UK, following the original Swedish recipe. We use natural, high quality ingredients including John's organic Shipton Mill flour, organic fresh milk and our precious sourdough, which ferments for 16 hours before each batch is made.
See petersyard.com for allergen and product information.
DEGUSTIBUS
When we, at DeGustibus bake our Artisan Sourdoughs, we strive for the same perfection, balance, textures & flavours and are immensely proud of our breads.
Sourdough Baking is a skill requiring many years of experimentation & adjustments of recipes. As no day or no weather conditions are alike, and even flour tends to vary by seasons, it is the 'eye' of the baker, his dedication & ability which makes a great sourdough bread.
See degustibus.co.uk for all allergen and product information        
SALTPIG
SaltPig Curing Company is a small artisanal company, set up from a chef's perspective, which aims to create the best salamis and cured meats in the UK. The produce and livestock available in the UK and, in particular, the Cotswolds are second to none and paired with a determination for perfection can be turned into world class charcuterie. Award winning artisan charcuterie hand made in the Cotswolds using whole, rare breed, mature pigs
See saltpigcuring.co.uk for all allergen and product information.
CAPREOLUS FINE FOODS
Finest Dorset-made charcuterie and smoked foods
Capreolus Fine Foods is a multi-award winning, family owned English artisan charcuterie producer in Rampisham, West Dorset.  Quality and provenance are of the utmost importance to us and we source locally bred and reared free range meat from traditional and rare  breeds wherever possible and seasonal wild meats from the West Country.
See capreolusfinefoods.co.uk for all allergen and product information. 
NORTON AND YARROW
We make two cheeses. Our first cheese, Sinodun Hill, is an aged lactic goats cheese pyramid based on a traditional French recipe. It was launched in March 2016 and was awarded 'Best New Cheese' at the Artisan Cheese Awards in April 2017, as well as Gold Medals in 2017 and 2018, and  at the World Cheese Awards won a Silver in 2017 and Gold in 2018. Our second cheese, Brightwell Ash, was launched in spring 2019 and is an ashed goats cheese disc with a natural rind.
​We have our own herd of pedigree Anglo Nubian goats - the 'Jersey Cow' of the goat world. We hope you will love the cheese as much as we do!
See nortonandyarrow.co.uk for all allergen and product information. 
THE COURTYARD DAIRY
The Courtyard Dairy stocks and supplies a carefully chosen range of unusual and exquisite farmhouse cheeses, selected direct from individual farms, and then only if the cheese is superior in quality and taste. No compromises.
For the best depth of flavour, these specialist cheeses are still made by hand on the farm, with most farmers using their own high-quality unpasteurised milk from a single herd of animals. Many of these farmers have less than 70 cows (the smallest producer has just 7 goats!).
The Courtyard Dairy's cheeses are among the finest to be found anywhere in the world.
See thecourtyarddairy.co.uk for all allergen and product information.
The Fine Cheese Co. is a maturer, wholesaler, retailer and exporter of artisan British cheeses, most of which are unpasteurised and all of which are traditionally made.
We are based in historic Bath, founded by the Romans and famous for its beautiful Georgian architecture - alongside Venice the only World Heritage city in Europe.
NETTLEBED CREAMERY
One of the many great things about cheese is that it can't be trussed up in a ribbon, put in a shiny package and sold as something it isn't. It is either great or it isn't.
A true artisan, farmhouse cheese on the other hand is nothing other than a celebration of the cow's milk from which it is made.
BIX, HIGHMOOR and WITHERIDGE Three outstanding cheeses made by hand.
We also buy our butter and unhomogenized milk from Nettlebed creamery.
See nettlebedcreamery.com for all allergen and product information.
WICKED CHOCOLATE OXFORD
Welcome to Wicked – Oxford's only independent, dedicated, gourmet chocolate counter – a new treasure trove for the chocnoscenti. Wicked is a pure, indulgent, luxurious, decadent chocolate experience. You'll notice that we only stock the very best – and they may seem a little extravagant – but we'd rather offer you a taste of pure perfection rather than a glut of mediocrity.
See wickedchocolate.co.uk for all allergen and product information. 
Matt has been a pastry chef for over 20 years, training at the world famous Michelin-star restaurant Le Manoir Aux Quat Saisons. During this time he has been fortunate enough to train in the art of chocolate craft with some of the best chocolatiers in the world. Matt is passionate about all things chocolate. All of our chocolate is hand-tempered, hand poured, hand decorated, hand packaged and each piece is truly unique.
NEW GROUND COFFEE
It's well documented that prisoners are much more likely to reoffend after release if they are without training and jobs. That's where New Ground fits in. We roast high grade, speciality coffee in Oxford and offer training and work opportunities for ex-offenders across the Thames Valley.
We buy quality and ethical green beans and roast them to bring out the unique characteristics of each coffee. We use profits to fund training and guide ex-offenders into a long term, sustainable future.
See newgroundcoffee.com for all allergen and product information.
PORCH PRESERVES
The Porch Day Centre targets its services at those who are experiencing, or have experienced, rough sleeping, hostel accommodation, supported housing, or who are vulnerably housed. We make Jams, chutney's and marmalades which are then sold to support the project.
Apart from produce from our own allotments, we rely on donations of fruit and vegetables from the Oxford Food Bank and generous donations of sugar and vinegar from the public.
See theporch.org.uk for all allergen and product information.
WELL PRESERVED
Well Preserved came about by enjoying a hobby of making jam and marmalade and later chutney for friends and colleagues at Tourist Board Day Out Fairs over 30 years ago.
Well Preserved entered The UK Taste Awards for the first time in July 2006, and was pleased to be awarded Silver for Seville Marmalade. In 2007 Gold for Damson Jam and in 2008 Gold for Mustard Piccalilli.
See well-preserved.co.uk for all allergen and product information.
MILIOTIS
George Miliotis has been supplying England with traditional Greek foods for over 30 years and like any good tradition, Miliotis and son continue to supply the finest foods the Mediterranean has to offer.
See greekfoods.co.uk for all allergen and product information.
MAYFIELD EGGS
One of the nicest parts of this job is opening the pop holes early in the morning and watching the hens run across the fields – they never tire of the excitement! From early in the morning until dusk, our hens are free to explore the fields and dust bathe in the sunshine.
Enrichment… On a rainy day, hens enjoy having something to play with inside the hen house. We give our hens string, plastic milk bottles, straw bales and blocks of hardened food to peck at and each flock has a children's play slide to explore. We've found the hens love spending time exploring these.
Truly free-range!!!
See mayfieldeggs.co.uk for all allergen and product information
THE CORNISH FISHMONGER
The Cornish Fishmonger is fully committed to supporting local fishermen and working together with them and other industry stakeholders to ensure a bright sustainable long-term future for both fish and fishing. We are committed to offering sustainable fish and best business practices, as well as building long lasting relationships with our customers and fishermen. We buy daily from local fishermen and the four quayside fish markets of Cornwall and South Devon.
See thecornishfishmonger.co.uk for all allergen and product information
BASED IN THE ROYAL COUNTY OF BERKSHIRE, WE ARE A BUTCHERS / GAME DEALER SPECIALISING IN THE FINEST QUALITY BRITISH MEAT AND GAME.
Vicars Game Ltd has been supplying farm shops, restaurants, butchers and other outlets for over 100 years.
They hold large stocks of pork, lamb, poultry, game, bacon and sausages and, with our vans in Smithfield Market every night, we have access to a vast range of extras, including deli meats and cheeses.
WHOLEFOOD EARTH
A team of like-minded individuals that have set out to create a healthier, more sustainable, more convenient ethical alternative to food shopping at an affordable price.
Suppliers of sustainably sourced wholefoods and organic seeds, nuts and grains. Affordable healthy wholefood, we provide a variety of sustainably sourced products, we avoid products using toxic pesticides/chemicals.
See wholefoodearth.com for all allergen and product information
COLLAGIN
The ladies behind the bottle are Oxford, UK based Camilla Brown and Liz Beswick. With a mutual love of beauty and spirits, the duo had a vision to create a quality gin which not only tastes beautiful but looks it too. Collagen in gin? Why not! It doesn't affect nor enhance the taste of the tipple, but it is a tasty way of getting your dose of collagen.
Please note, pure bovine collagen is genuinely added to every bottle, therefore Collagin IS NOT SUITABLE FOR VEGETARIANS.
See collagin.co.uk for all allergen and product information
TWISTING SPIRITS
Our Kaffir Lime & Lemongrass gin won a gold medal at the San Francisco World Spirits Competition in our first year whilst we were still in our garage.  The following year in 2019 our Douglas-Fir gin went on to win three gold stars at the Great Taste Awards.  Both achievements we are incredibly proud of.
See twistingspirits.co.uk for all allergen and product information.
TOAD
From our ancient heritage grains, grown exclusively for us within 50 miles of Oxford, to our magnificent handmade custom stills, we own every step of the process that makes our one-of-a-kind spirits.
We are proud that from seed to still - and into the final bottle on the shelf - we distil incredible tasting spirits, quite unlike any others in the world, whilst supporting ancient methods of farming and encouraging biodiversity in the Oxfordshire countryside.
See theoxfordartisandistillery.com for all allergen and product information.
COTSWOLD
Distilled with nine carefully considered botanicals, our Cotswolds Dry Gin is a London Dry with an aromatic twist. We distil juniper, coriander seed, angelica root, local lavender, bay leaf, hand-peeled fresh lime and pink grapefruit zest, cardamom and black peppercorn in our copper pot still, resulting in a rich and robust, award-winning gin.
We do not remove the essential oils in our gin as these create a rich flavour and mouthfeel. As a result, our gin forms a unique pearlescent cloud when ice or tonic is added, and it tastes delicious!
See cotswolddistillery.com for all allergen and product information. 
WILLOW DIRECT
As our name suggests, we supply baskets directly from our premises in the heart of England, to outlets throughout the UK, Ireland and mainland Europe
Having the highest ethical and ecological values, all our basket ware is manufactured from sustainable materials and handmade by artisans
We have over 25 years of experience in the basket trade to bring together a range of top quality contemporary and traditional willow products, including hampers, wicker drinks baskets, gift baskets and storage baskets. 
WEAVER GREEN
Beautiful rugs and textiles made entirely from recycled plastic bottles
From waterproof tote bags to washable rugs, our range of beautiful, soft, handwoven textiles look and feel just like wool, cotton and linen, yet are easy to clean, hard wearing and can be used inside and outdoors. All of our products are made entirely from recycled plastic bottles meaning they don't just look and feel amazing, they're cleaning up the planet as well!
See weavergreen.com for product information.
BOXMART
Recycled, fully recyclable and made in the UK our packaging is ethically sourced.
See boxmart.co.uk for product information
BRIGHTWELL BEES
Welcome to Viv and Steve Moll's Brightwell Bees. We are Oxfordshire beekeepers based at Brightwell cum Sotwell, near the market town of Wallingford. Our beehives are located in the surrounding South Oxfordshire and West Berkshire villages.
We have a range of products, from the local Berkshire and Oxfordshire honey produced in our hives, to the practical pure beeswax blocks that can be used to fill scratches in wood floors or even lubricate wet suit zips.
See brightwellbees.co.uk for all allergen and product information
NEVE'S BEES
Starting from this one hive, and with help from some wonderful local beekeepers and crafts-folk, we developed a thriving apiary and have become part of a lovely beekeeping community. All our products are made from 100% natural ingredients, organic (wherever possible) and produced here, in our village, in West Oxfordshire.
See nevesbees.co.uk. for all allergen and product information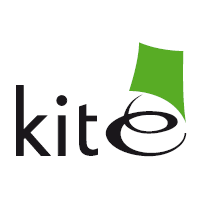 KITE PACKAGING
Kite Packaging is committed to minimising our impact on the Environment. From maximising the use of recycled and recyclable materials in our products, and using suppliers who recognise their environmental responsibilities to minimising packaging waste both on-site and through our service offering, we take a proactive approach to supporting our environment.
This statement is made pursuant to Section 54, Part 6 of the Modern Slavery Act 2015 and constitutes the Kite Group's Modern Slavery Statement for the financial year ending 31 December 2018. It sets out the steps that the Kite Group have taken to ensure that slavery and human trafficking is not taking place in our supply chains or in any part of our business.
See kitepackaging.co.uk for product information.
RAWPAC
Why Plant Based is Better for Everything
We're specialists in compostable foodservice packaging. Our plant-based packaging products are made from renewable, lower carbon or recycled materials with some able to completely biodegrade in under 12 weeks.
See rawpac.co.uk for product information.
VEGWARE
Manufacturing the world's best eco products since 2006
Vegware is made from plants using renewable, lower carbon, recycled or reclaimed materials, and designed to be commercially compostable with food waste, where accepted. Compostables are a practical solution for single-use food-contaminated disposables, allowing foodservice to achieve their sustainability goals. 
See vegware.com for product information 
ADAGIO TEAS
Because the "Fair Trade" sourcing options are very limited, Adagio prefers to get involved directly at the source. While we support the ideas behind Fair Trade, we believe that, currently, the best way for us to raise the living and working standards of the tea growers is to introduce European and American markets to premium loose leaf teas.
Buy the best that is within your budget. It will make a noticeable difference.
The perfect cup is out there... just brew it.
See adagiotea.co.uk for all allergen and product information
Joseph Ellis started his wine business in 1822 – some 198 years ago. At that time, the Ellis family was also running the Star & Garter Inn on Richmond Hill. However in 1864, Joseph's son George decided to sell the hotel in order to focus on the wine business.
Bespoke suppliers to the on-trade in and around Oxfordshire since the fine sunny vintage of 1988, we are a small firm, independent, dedicated to service and good wine - and we love what we do.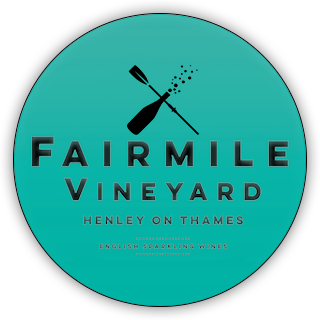 FAIRMILE VINEYARD
Ours is a family-owned business committed to promoting the Chilterns' quality of life, tourism, and the local community. Our logo depicts a rowing oar, which Henley's Royal Regatta has made famous, crossed with an opened bottle of sparkling wine. We are so proud of the beautiful colour of our rosé that we bottled it in clear glass (just take care not to expose it to ultra-violet light which can oxidise the contents).
See fairmilevineyard.co.uk for all allergen and product information.
Natural Bread is an independent Oxford based artisan bakery, owned and run by Claire Véry & master baker Michal Sukiennik. For over a decade now they have been making all their own wonderful sourdough breads & french pastries by hand, from scratch, and fresh every day without using any additives. For more information please visit naturalbreadcompany.co.uk
The British Honey Company was launched in 2014 in the Cotswolds, Oxfordshire in the beautiful village of Yarnton. Since then, expanding across Oxfordshire each of one of hives work endlessly to pollenate British meadows and hedgerows and provide you with our scrumptious 100% British honey. We have over 275 hives of our own in England, and source on the finest honey from Bee Farmers accredited by the Nation Bee Farmers Association
.Using our delicious award winning classic London Dry Gin Keepr's 1606 our Master Distiller has produced a range of wonderfully inspired honey & fruit infusions, including our Keepr's London Dry Gin infused with Cotswold Honey. Made in small batches, and only using 100% British Honey from our own hives this gin is smooth, and easy to drink with a distinct honey sweetness. Our range has since expanded into a selection of Keepr's Vodkas and Rums which can be simply mixed to create a wonderful array of cocktails, adding a welcome twist on the classics.
Rachel and Andy have been life-long gin drinkers, seeking out unusual and flavourful gins.  We had always been mere consumers, never thinking about distilling our own. But we couldn't ever find that perfect gin for our taste - the one that just ticked every box.
Our boutique gin inspiration hit us when we were by the sea on our wedding anniversary. We blazed home with the idea of creating the perfect gin for us and immediately set to work.  Rachel was driven by the idea of creating a genuine craft gin, with flavours inspired by our lives and experiences.